Because Your Memories Matter
Welcome to Schultz Monument Company
Schultz Monument Company is locally owned by Pam and Richard Schultz.  In 2011, having more than 20 years of experience in the industry, we opened Schultz Monument as an alternative for the purchase of a memorial.  We invite you to call or to come in and see our selection of fully guaranteed quality memorials from the world's most recognized manufacturers offered at significantly lower prices than many other memorial companies.  We promise to be attentive to your needs and to be informative as to the choices that you have.  We strive to keep our overhead low and to pass those savings on to you.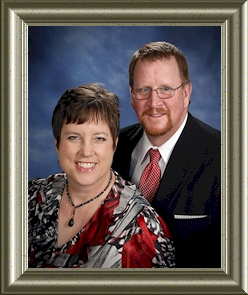 Proudly Serving the Nashville Area With Fine Stone Memorials Since 2011
What Others Say About Our Memorial Design & Work.
Here at Schultz Monument, we source only the finest granite for your loved ones memorial. For the last decade, we have strived to provide the best possible memorial designs for our customers. Choose from any one of our memorial designs shown below and let use tell your loved one's story in beautiful polished granite. 
I contacted Schultz Monument Co, to get a monument made for my husband. I spoke with Richard Shultz directly, and I have nothing put positive comments about him and his company. Mr. Schultz was wonderful at guiding me through an understandably difficult process. He took his time out to make changes to the monument, made excellent recommendations and kept me updated on each stage of the process from drafting to stone cutting to placement. He's wonderful at returning phone calls. He catered well to my needs, as well as special requests I made. I live out of state and I appreciate him sending me photos of my husband's monument once he placed it. The craftsmanship and quality of the monument is superb. The process from order to placement took a few months but bear in mind these monuments are cut to order from a quarry, not prefabricated laying around. I feel it does my husband's memory and legacy justice. I could not have asked for better customer service, or a nicer man! Thank you Richard Schultz!
I cannot express enough appreciation and gratitude for the not only the work that was done but the outstanding customer service that Richard Schultz of Schultz Monument company provided to me when one of my dearest friends passed away. Richard took the time to sit down and work with me to design a marker that I not only liked, but one that exemplified the personality of my friend Jeff who had passed away. Jeff was a huge lifelong fan of Alabama football and of Atlanta Braves baseball. We decided to incorporate both of these team's logos on the marker. When it came time to design the marker, Richard was great about not only designing it is such a way that looked really nice, he worked with me to guide me on how to get approvals from both the University of Alabama and the Atlanta Braves to use their logos on this marker. Once their approval was in place, Richard proceeded to move ahead on the production of the marker. Once in place at the cemetery, the feedback I received from many of Jeff's friends was overwhelmingly positive! They (and I) loved it! And I know Jeff would be extremely pleased and I know that I certainly was and continue to be every time I visit the cemetery. I have and I will continue to highly recommend Richard Schultz of Schultz Monument to anyone in need of any type of monument — top notch person and company! He really does care about his customers in a way many companies do not. You will most definitely be pleased.
Richard did a great job on my stone & bench. I would highly recommend him to anyone
If you are looking for a Memorial to truly honor your loved ones life, Schultz Monument Company is the place to go. Mr. Richard Schultz the owner went above and beyond in making this monument all we could hope for and more. Mr. Richard is very professional, he was extremely understanding while guiding us through a difficult process. He was patient and encouraging; he worked with our own custom images, we worked together making suggestions and changes until the monument was perfect. Mr. Richard also went above and beyond in making sure the monument was installed by a certain time, of which he installed himself on day the high was 24 degrees! We highly recommend Mr. Schultz. Schultz Monument Company is definitely an A+ company with the best prices around. Thank you again Mr. Richard, your kindness and compassion is greatly appreciated and will never be forgotten.
I can not say enough about my experience with Mr. Richard Schultz and his "MEMORIAL" monument company. I am stressing MEMORIAL monument co. because this process is so much more than a marker. I wanted my husbands marker to be a "Special Memory" of him and Richard understood that. My husband was a huge Alabama fan and Richard helped me customize marker right down to Special ordering the Crimson color. I made a few changes thru the process and he was nothing but kind and patience. I would HIGHLY recommend Schultz Monument Co. I would rate Mr. Richard Schultz and Schultz Monument Co. as a "TRUE 10" on a scale of 1 to 10. Thanks again for making a Very difficult task much easier.
I can't say enough about how professional Mr.Schultz is. The monuments are of the best quality. I would recommend Schultz Monument for your monument care.
Richard Schultz was very professional and gave us the best price in the area. Our experience was positive and the grave marker was fantastic; above our expectations. The best results come from letting Mr. Schultz take the lead in the design and the handling of the other details. He really knows his business. Like I said, price was great and the service even better. Highly recommended!
The service and personal attention that Richard Schultz (owner) provided to my family and me was truly heartfelt, honest and informative. During a time of great stress and emotion – Richard was a calming and guiding influence. The memorial/monument received is beautiful and we could not be any happier. I would 100% recommend Schultz Monument Co. to anyone in need – Richard listens first to your needs and concerns – then gently guides you (when you are ready) to the many options that Schultz Monument Co.offers.
Great job on our custom design. They took the time to work with us and delivered way ahead of schedule. Very nice, friendly and helpful. I highly recommend them.
Shultz Monument Company provided my family with excellent service during the entire process of selecting, designing and installing the marker for my father's burial site. Richard did a fantastic job in covering all the details of the process. He was very personable and compassionate. He kept us completely informed regarding the status of our order being completed and installed. It really helped that he provided mark-ups of the marker via email for us to review and approve. He worked with the foundry and cemetery to expedite our order so that it would installed by the time I and other family members would return to Nashville hoping that the marker would be installed. The marker turned out beautifully. The foundry work is fantastic and the granite looks better than the sample. All in all I would highly recommend Shultz Monument Company. They were also less expensive than other companies we sourced. But it was truly our comfort zone with Richard that sold us on choosing Shultz Monument Company.