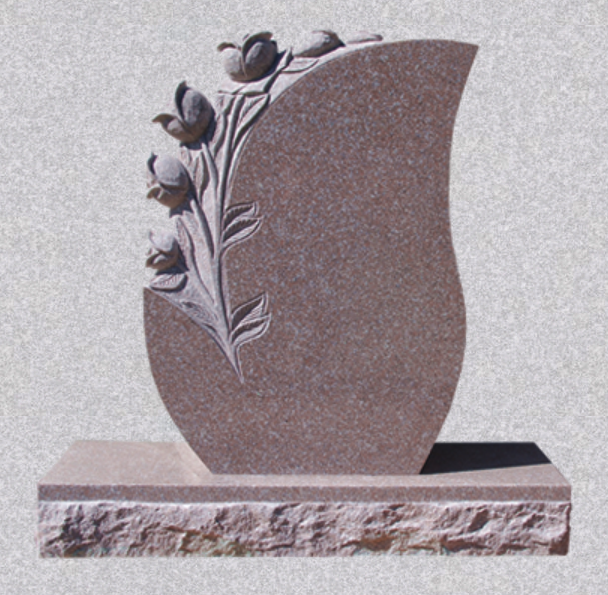 A memorial made of granite is the best choice for keeping the memory of your loved one alive for eternity.  Granite is by far the most durable and longest lasting material available when choosing a monument for your family member.  The wide array of options for upright, flat and bevel markers available from Schultz Monument Company in both single and companion styles affords you the opportunity to easily create the perfect tribute to your loved one.
Granite monuments are available in a wide variety of colors, can be cut into virtually any shape you can imagine and offer you unlimited design options when customizing your monument.  If you can imagine it, we can create it for you in granite.  Our design experts at Schultz Monument Company will assist you in the process of selecting and designing a monument which will best express your sentiments and will provide a lasting remembrance for family and visitors for years to come.
At Schultz Monument Company, we will verify any specifications required by the cemetery or memorial park, provide you with proofs of your completed design, and will perform the installation of your monument.  We fully guarantee the quality of the granite that we use and our craftmanship in creating all of our monuments to your satisfaction.
We invite you to visit us and see the sample monuments which we have on display.  As with all of our products, we strive to keep our overhead low and to pass those savings on to you.  We would appreciate the opportunity to serve you as only a family owned business can.